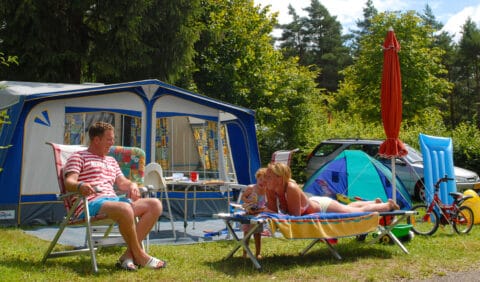 In May, camping specialist ACSI published a study into the camping intentions of European campers. Now that more and more European countries have opened their borders to tourists, camping is possible again. In order to gain more insight into whether this will affect the camping plans for 2020, ACSI conducted a follow-up survey among more than 9,000 European campers.
The research was conducted via the ACSI websites (including Eurocampings.eu and CampingCard.com), newsletters and social media channels. Campers from all over Europe were able to take part in the second part of the survey between May 29th and June 15th.
The follow-up research shows, among other things, that campers are more positive about camping in 2020. In the first part, 9% of the campers indicated that they did not want to go camping anymore this year, that percentage has now dropped to 6%. However, campers do feel that when they go camping, the campsite should take certain precautions.
Curious about what measures they are? All figures and results of the survey can be downloaded as infographic below.
Survey results all countries combined (pdf)
Survey results UK & Ireland (pdf)